We help you gently remove
.
Unblock constipation, improve digestion and deeply detoxify with colonics!
TORONTO'S HIGHEST RATED COLON HYDROTHERAPY CLINIC
We are an essential service
I love going to Flow Hydrotherapy. The environment is warm, calm, quiet, serene and very clean! The client care offered by Monica and her team is outstanding. They are highly knowledgeable, caring and attentive to individual needs and queries. Having tried other colonic hydrotherapy systems, I love the Angel of the Water machine that Flow uses. Colonic hydrotherapy has helped me tremendously to relieve stagnation in the colon and increase healthy elimination, and it has helped me to pay better attention to the needs of my colon. I absolutely recommend Flow Hydrotherapy and the benefits of colon hydrotherapy. I recently went to the new location in Oakville! So amazing! Wow the space is beautiful, calming and like a little healing Nest. Julia is so lovely and very supportive in creating space for questions as well as leaving you to do your releasing. The infrared sauna before or after the colonic adds an extra level of self-care that really rounds off the whole experience. I highly recommend making the trip out to Flow Oakville for a high vibe and therapeutic colonic experience.

I didn't even come in and I had the most amazing consult with Candace. She explained everything so well. I would definetly recommend this place to everyone

Great clinic for cleansing. Phenomenal team. They have been knowledge and supportive of my wellness journey,

My visit to Flow Oakville was truly exceptional. Upon arrival, I was warmly welcomed by Elle, who provided outstanding support throughout. As a first-time colonic participant, I was pleasantly surprised by the gentle and impressive results of the procedure. This experience exceeded my expectations, and I'm already planning to return in a week. I highly recommend it to others.

Candace was absolutely lovely. Thorough, kind, caring and an excellent ambassador. Our first visit was today and it won't be the last! The experience was better than we could have imagined. Thank you!

Great experience! Excited to book my second appointment.

The best of the best when it comes to getting a quality colonic! Stunning & clean facilities with expert staff. Their Angel of Water system makes the process comfortable and effective. Couldn't ask for better!

Clean. Organized, Friendly staff. Street parking near by . What more could one ask for ? I had a session yesterday and the lady at the front desk was very helpful and kind even though I was a bit late and frustrated with myself. In fact this was my 3rd time changing my appointment and they were always super helpful and understanding. They use an OPEN system colon cleanse machine called (Angel of water 💦) which is great for many reasons. 1 . You don't need much supervision with those system so it allows you privacy . 2 . You can stop the flow of water with the on and off switch if you feel like it's getting too intense. 3 . The area of the system is nice and big so it allows for less "accidents" to happen and also helps you to relax. I'll definitely be back to this location. The only part of the experience I found a bit confusing was that the entrance was somewhat hidden inside a health food store. This may be a bit confusing if people aren't aware of the exact location. Didn't deduct any stars for this as it does make the space more discrete. Greta job guys !

Clean. Organized, Friendly staff. Street parking near by, discreet ….What more could one ask for ? I had a session yesterday and the lady at the front desk was very helpful and kind even though I was a bit late and frustrated with myself. In fact this was my 3rd time changing my appointment and they were always super helpful and understanding. They use an OPEN system colon cleanse machine called (Angel of water 💦) which is great for many reasons. 1 . You don't need much supervision with those system so it allows you privacy . 2 . You can stop the flow of water with the on and off switch if you feel like it's getting too intense. 3 . The area of the system is nice and big so it allows for less "accidents" to happen and also helps you to relax. I'll definitely be back to this location. The only part of the experience I found a bit confusing was that the entrance was somewhat hidden inside a health food store. This may be a bit confusing if people aren't aware of the exact location. Didn't deduct any stars for this as it does make the space more discrete. Greta job guys !

This was my first colonic! Prior to walking in, I was nervous because I did not know how the process would go. As soon as I walked in, I was greeted by Renna and a calming atmosphere. Her tone immediately made me calm down. She also genuinely cares about your health concerns. Very relaxing experience! I will be going back in 2 weeks. 😊

This place is amazing. Elle in Oakville was very informative, calming, and knowledgeable about the process and what to except. I have been been multiple times and would highly recommend trying if you're struggling with gut and bloating issues.

I wanted to take the time to leave a review for this place. I have done every treatment known to man with Candida, SIBO, mold, parasites, etc. I've been dealing with chronic hives for years. It has improved but it always felt like my body was ready to hive up again. Within 1 session my hives are gone and they haven't come back. Now I'm on my 6th session and the bloatedness is gone, I can digest fats, I sleep better, i feel better and the team is just absolutely amazing answering my 500 questions. I have added this to my list to continue to be healthy. And finally move on from this chapter of being "chronically sick". I am beyond happy so thank you all.

I experienced my first hydrotherapy experience with Samaza and left feeling revitalized, centred and cleansed. An amazing experience that I look forward to repeating again

Bloor street location: Such a therapeutic and calming experience. For anyone nervous about colonics, I encourage you to try Flow Hydrotherapy. Not only will you feel supported and guided throughout your learning and therapy, but you will feel as if you're at a tranquil spa…and invigorated when you leave. On the way out grab a delicious smoothie or the boneless broth! A perfect experience.

Sabrina A.
14:44 22 Apr 23

I am so grateful you are now in Oakville! I had been to the Toronto location before but it's a little far from St Catharines. I enjoyed the whole experience from the moment I entered the Juicery with its crisp, clean and open vibe. I felt anxious because it had been years since my last session. Elle completely put me at ease and ensured that I felt supported throughout the entire session, while giving me the perfect amount of independence. I imagine, this is no easy task for such an intimate type of service. I LOVE that I can also do the infrared sauna and extend my self-care, instead of getting back into my car and onto the road. Thank you to the lovely ladies at Village Juicery for adding to this amazing experience. I look forward to incorporating this into my regularself-love ritual.

I have to thank you Monica & Samaza for all your amazing care. I just had a colonic at your Bloor St location. I've been dealing with colon issues in which I get constipation and have a sluggish bowel. Thank God for Flow Hydrotherapy and I'm sooooooo grateful for all the incredible colon health knowledge that I have learned from you Monica & Samaza, also Rana and all your staff. I love Flow Colonic Hydrotherapy  and infra red sauna. I used to go to colonics where a health practitioner would help you during the session & I found some would allow too much water which can be so uncomfortable. And at your spa at Flow we control how much water comes out plus i love the water can be warm or cold which allows for better release. It's so relaxing and I truly love the energy at Bloor St and had the pleasure of visiting Oakville and that was such a really great experience. Thank You for creating this space to help others. You are an Angel and it's an honor to know you Monica, Samaza, Rana and all your staff. Appreciate all your help! God Bless you all. You are helping so many people.Marcel Jones

Flow Hydrotherapy is the THE PLACE TO GO for a comfortable, supported, professional colon hydrotherapy session. I had never tried the therapy before. Monica (Flow's owner) was informative, encouraging, and created a very safe space for a very vulnerable experience. Their Toronto location is calming, dimly lit, clean, and nestled at the back of Village Juicery in Bloor West - truly a little health haven.I walked out incredibly taken aback by the experience. I've been to an additional sessions since, and I have my third session booked.If you're ready for detox and release, definitely book a session too!

Catherine R.
14:56 30 Mar 23
Amazing and perfect first experience with Colonics. I felt super safe and supported with Monica and the experience was incredible. I've already recommended to my friends. Thank you!

cssterling
17:31 22 Mar 23
Glad to share my experience! I have been attending Flow since 2019, and it was a game changer for my heath ! Zamosa and Rana are very supportive and understanding of my needs. I truly appreciate their help. And the owner, Monica, is very knowledgeable and is also an amazing person that the Universe brought into my life. Monica and staff have a robust knowledge about healthy lifestyles. I can say I have learned how to take care of my health using different approaches based on Monica's advices.Take my word for it, this is a place with integrity.Thanks Monica and Flow!Esther d C.

I got a colonic about two weeks ago. It was a very comfortable experience given that Jazzy was very supportive and explained the process very well. I Will absolutely be going back. They're amazing and I love the results! Thanks Jazzy 🙂

Arielle W.
23:20 10 Feb 23
I experienced my first flow therapy session recently and was so fortunate to have Samaza assist me. Samaza offered informed and personalized suggestions/products to enhance my gut health, affordably. She gently guided me through the whole session, starting with a very thorough intake, clearly walking me through the process and finishing with a follow up within 24 hrs. I would absolutely recommend her expertise and warm assistance! Thank you Samaza.

Brought my husband here for our two year wedding anniversary treat! Loved loved loved Natalia's service at the Toronto location. Super helpful and informative and made the whole experience relaxing! We just finished our second treatment and can't wait to come back as a "per-season-clients"!!!

The atmosphere at Flow is extremely calming and welcoming, and Nata (staff member) was very supportive. Incredible service and I felt so rejuvenated for two days afterwards. I chose to come a few days before a big trip I was taking, and it was the best decision I could have made. Thank you again, I will definitely be coming back. I highly recommend!

I loved my experience at Flow! The space was welcoming and soothing, I felt instantly calm entering the clinic. The best part, aside from the service itself, was the friendly staff who made me feel so comfortable and taken care of each step of the way. Would highly recommend!

Clean-professional-soothing-safe! If you are looking to benefit your health then this is the oasis for you! I was honestly nervous to go here yet when I arrived I felt instantly calm with the atmostphere and the wonderful Samaza! She is so knowledgable and is very kind and nurturing. I needed help at one point and I felt completely safe in her care. I highly recommend this spot! Will go again! 🙂

cheyenne S.
03:34 19 Aug 22
Amazing experience with Samara . Made me feel calm and knows what she is talking about. #1 place for colonics. It really is a relieving experience . I loved it .

I had a wonderful experience at Flow, I am so happy they opened another location in Oakville.Monica was so lovely and calming, she made me feel comfortable and explained everything in great detail, I felt very safe.I had an experience I wasn't expecting to have, I felt very connected and patient to my body. I was able to relax, breath and meditate during the process.I now feel grounded and light. I am very excited for my next appointment!Thank you Monica and the Flow team!

A huge thanks to the FH team. I have had 4 sessions so far and I am feeling like a million bucks. The team is amazing, very kind, helpful and knowledgeable. I have had colon hydrotherapy done before and this is a bit of a different experience as they use a machine. The first session was a bit unusual as it took me some time getting used to it, but I am loving it now. It is comfortable, ladies are very attentive. I feel clean, healthy, regular. Just in time for spring. The best past is that the team not only helps people get clean and healthy, but lives the values of health and holistic lifestyle. I am also excited to try infrared sauna. Thank you FH team for making it a wonderful experience for me. I highly recommend Flow Hydrotherapy.

got a studio ghibli tattoo done by @xyn.ink, they were nothing but patient and very kind throughout. definitely recommend

Very friendly staff, always open to answering any questions and offering suggestions. Lovely calming environment and the services provided have really helped me begin my healing journey! Thank you Flow ✨

I've been a customer of Flow since 2018 as my colon health is very important to me. Monica and her team have created a very comfortable and super clean environment which makes you feel welcome and safe. See you soon!

Power10 F.
18:54 08 Feb 22
WOW! What a great experience I've had at Flow. I went in a couple weeks ago for my very first colonic (and a week later returned for my second) and I was VERY nervous. Samaza was so welcoming and patient with me and guided me through the process. Her warm energy is exactly what a space like this needs. The atmosphere is very relaxing and I'm glad they use The Angel of Water machine -- the best of the best! It's super convenient having the juicery in front ready to serve up kefir and veggie soup following your session. Love this place and have already recommended it to friends and family! Thank you ladies 😀

First time going to Flow for a colon hydrotherapy session and it was a wonderful experience. Everyone is super friendly and the therapy room in which therapy takes place is calming, quiet and relaxing. Samaza was my therapist that led me through the process smoothly, helped me relax and kept me well-informed. She was amazing!!! 10/10 highly recommend this place for self-care.

Such an incredible experience. The women working there made an expierence I thought maybe uncomfortable, such a joy! Thank you!

The very friendly and helpful staff make clients feel at ease, making it easy to have a conversation about something people rarely feel comfortable talking about. Peaceful ambiance. Flow Hydrotherapy has become a part of my regular health & wellness routine.

Feminist A.
12:21 03 Aug 21
I had an amazing experience here the other day! It was my first time and I was a little nervous but Monica made me super comfortable and put me at ease about everything. It was completely different and way better than I had anticipated and if you are thinking of trying it, I highly recommend it. All of the girls who work there are so lovely! I feel great and I am looking forward to my next visit.

Of all the colonics centers I've been to Flow Hydrotherapy is certainly the best. Monica is extremely knowledgeable and helpful throughout the entire process. She offered me a good education when I was newer, and gives me plenty of space and time as I became more familiar with the process.The design of the room is very calming and soothing, which is perfect for a cleansing related facility. I was given all the time I needed, which made it easier to relax and get the most benefit from the experienceMonica also offered me great tips for aftercare and best practices for continued cleansing and healing after the colonic. I highly recommend flow hydrotherapy for anyone interested in doing a deep cleanse (Plus the juice bar out from has a great selection of juices and snacks which are perfect for afterwards!)All around a 5+ Star experience!

This little sanctuary is by far the best hydrotherapy clinic in Toronto. Monica and her staff could not be more knowledgable and supportive when it comes to holistic health care. The dedication to the wellbeing of each and every client cannot be matched and their services extend far beyond the colonics themselves. Thank you Monica for providing a safe space and such wonderful service!

Tatiana R.
19:20 14 Jun 21
I've been a hydrotherapy client for at least 4 yrs now and couldn't be happier with this procedure as part of a healthy body healthy mind experience .Colonics just make sense and Monica's informative and gentle demeanour only adds to the monthly visit I've taken on so wait a go Flow!!😊💩

I feel like I was very nervous and scared to come here but I was very happy with my visit. Not only did they make me feel comfortable they make me want to recommend other people here too. The space was comfortable and clean ! 10/10

Sherika D.
23:24 17 Apr 21
I was skeptical of colon hydrotherapy prior to my first treatment but the benefits were immediate and undeniable. Being my first session, I felt a bit uncomfortable at times, but Samaza -- one of the therapists -- made the experience a lot more comfortable. She was incredibly knowledgeable, supportive, and reassuring.After my session, I felt a deep sense of peace and lightness. My body felt leaner and more efficient, my mind felt clearer and sharper, and my emotions were stable. I'm looking forward to my next session 🙂

Pandora S.
01:54 23 Mar 21
If I could give more stars - I would. I read all the reviews before I booked my 1st appointment and someone called it the Ferrari of all colonics and they were right on! Since I have been getting treatments for decades with the old methods, it took some getting used to being so effortless yet profoundly impactful. Rana's sweet and kind voice in my ears: let the water do the work and her care made a huge difference as well. Buying the 3-session special was the best investment into my health and the perfect start to a new way of living: Whole-food plant based S.O.S. - Dr. John McDougall Method that I now teach to others. Highly recommended!

I just had my first colonics season 2 days ago and I can already feel such a difference! I have suffered with digestive issues all of my adult life and was nervous to try colonics for the first time. After having my questions answered and being coached by Samaza, the session went so smoothly. She reassured me at each step of the process and I am so grateful for how comfortable I felt once I understood how this treatment worked and could benefit me with my specific digestive issues. Samaza even took the time afterwards to recommend digestive enzyme products that could further assist me 🙂 Thank you Flow Hydrotherapy!

I've been there three times now and will be back again! Great place, great environment, great staff...can't say enough good things about Flow. Thanks for helping keep me healthy!

I used Monica's service and I only have amazing things to say about her. The space is very clean and she very compassionate, knowledgeable and professional. She booked an emergency appointment for me at the last minute to help me. She also followed up with me over the phone with advices and recommendations of diet, herbs and supplements. I highly recommend her hydrotherapy clinic over any other in Toronto. Thank you so much Monica for your kindness and love. 🙂

Christiano De A.
17:40 22 Feb 21
I love flow hydrotherapy because it makes colonics such a comfortable and meditative process. It's the ultimate experience of self-care and the staff are so friendly, supportive and helpful. So grateful for a space like this in Toronto.

Vanessa F.
00:10 11 Feb 21
Flow is the place to go for hydrocolonics in Toronto! 👏 I've worked with Monica using the Angel of Water since 2012 and it has played a significant role in my optimal health gameWith the mental clarity I feel after each session, this is a cleanse not just for my body, but also my mindThe staff here are radiant care bears, who have a passion for health and vitalityThey're intelligent, generous and have a legit interest in my wellnessThank you for always making my experience truly enjoyable

I just had my first colon hydrotherapy driving the Ferrari of the industry. The ride was amazing, smooth, and satisfying. Rana is a gracious, knowledgeable professional who explained everything, answered all my questions, provided everything I needed, and left me to prepare for the unknown. As the last event of my 6 days of cleansing and detoxing, I was ready to play full out. I blasted away with the Angel of Water on 8 gallons in the tank. I could feel the surging flow below my naval as I held on for more. I refilled and finished the ride, leaving the scene with renewed energy. Thank you, Rana and Flow Hydrotherapy. See you again.

William H.
04:08 03 Feb 21
Working with Monica very comfortable.She Provides a very clean, comfortable and professional environment.I felt lighter, more agile and vibrant when I completed my sessions with her.I would highly recommend this therapy for anyone, specially if you are in any medications or an athlete of any sort.I will return again.

In our high stressed, fast paced world with industrialized, super-sized foods, our bodies are
struggling
to digest...
Unfortunately, our modern diets are not compatible with our digestion and this can lead to "poor elimination" or, poop stuck in the shoot.
When we're backed up, it can cause minor discomforts to major health issues!
Whether you suffer with pain and constipation, mental irritable and low energy, or are seeking health optimization, Hydrocolonics may be a therapy for you.
Hydrocolonics are an ancient therapy using modern technology
We help your body release stuck, old, decaying waste, assisting your cleansing and detox process
Results will vary depending upon each individuals health needs, goals and history
Gently remove blocked and spackled waste from your large intestine and colon with pure filtered water
"The benefits of colon hydrotherapy extend all the way from psychiatric improvement to constipation elimination."
We support our clients with a fresh approach to cleansing, health and self-care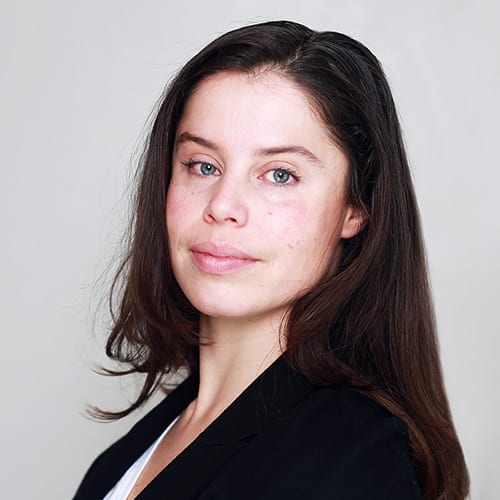 Monica
Founder, Master Therapist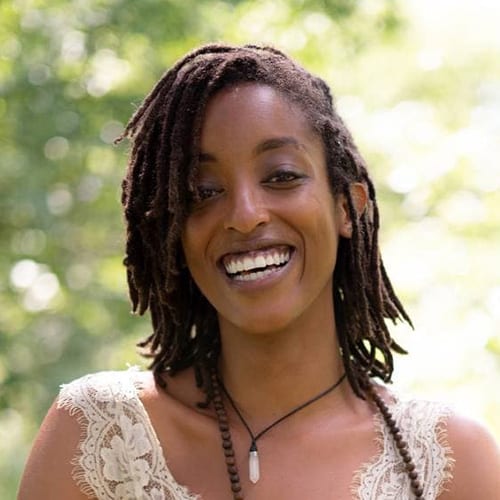 Samaza
Nutritionist and Therapist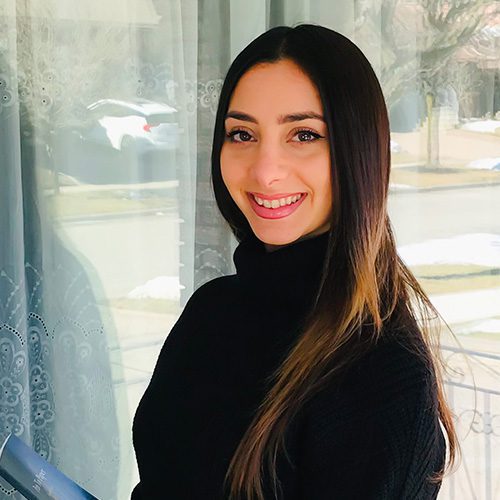 Rana
Nutritionist and Therapist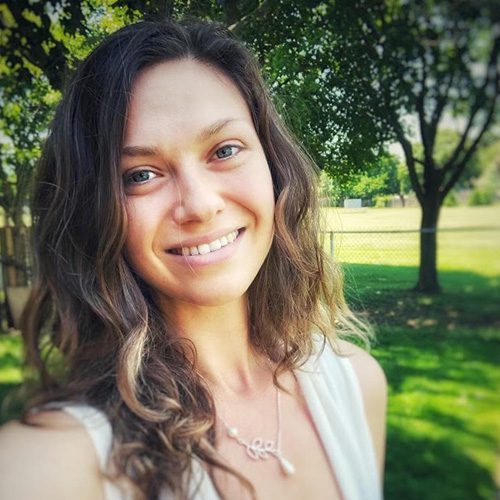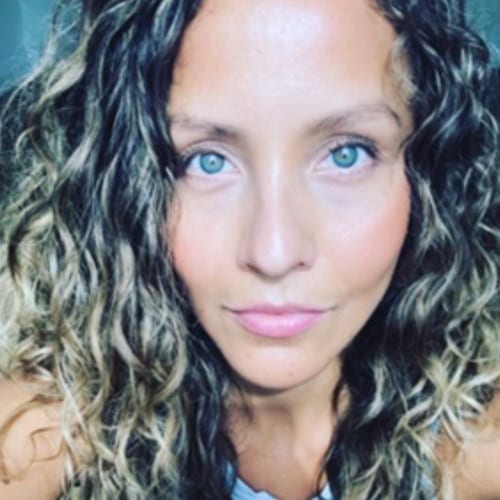 Christine
Nutritionist & Bioscan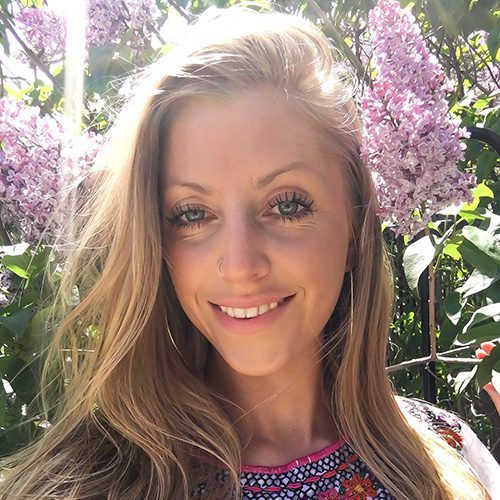 Malwina
Nutritionist and Therapist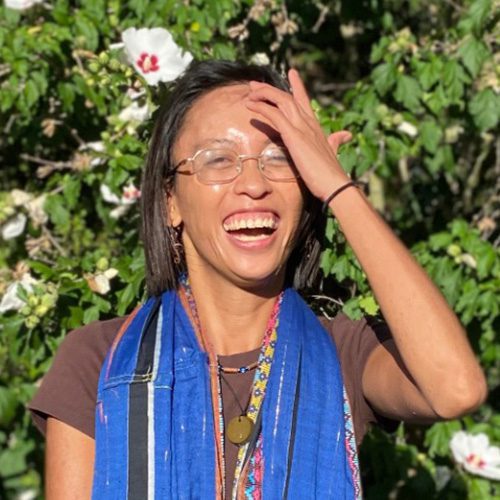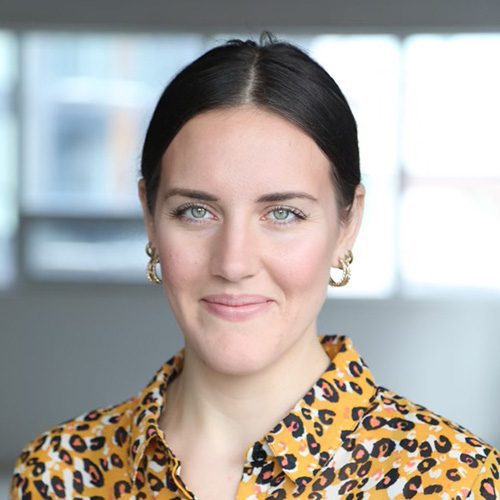 Danielle
Social Media Team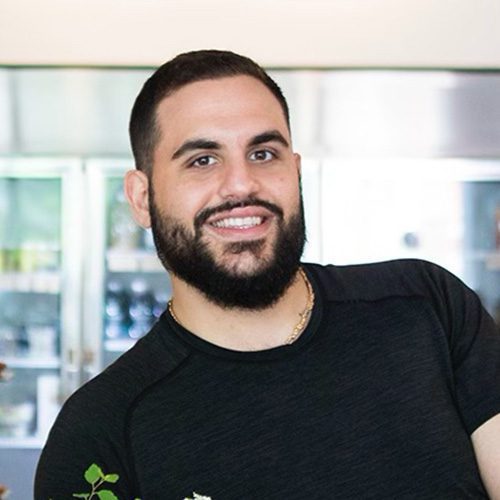 Our team consists of certified colon therapists and nutritionists who focus on blending detox, reset, digestive health and lifestyle medicine to support your unique needs.
With over 12 years of experience and 20000 colonics provided, we have helped clients with severe and chronic conditions to those who are seeking wellness to enhance their optimal lifestyle. We're located in Bloor West Village and look forward to helping you!