Vitality begins in the colon
Going to the washroom ('elimination') is a major activity of daily living.  If you're not going to the washroom properly, gases and waste build up in your system and undue burden/strain is put on your organs and body's filtration systems.  When this happens, not only is it hard to feel your best and perform your best, but you can experience minor to extreme discomfort that interferes with your regular day to day living. Even your sleep, psycho-emotional health, and sexual health can be effected. 
Left unattended, digestive blockages, stagnation, and incomplete elimination can lead to more serious, but preventative health problems and chronic symptoms over time.  That's why if you feel something is 'off' with your digestion, its important to listen to your body and take action to rebalance. 
Colon Hydrotherapy is one of the safest and most effective methods of helping you go to the washroom.
Whether you are experiencing an emergency situation, such as a blockage, or simply feeling the uncomfortable  symptoms of incomplete elimination, colon hydrotherapy can be the support or complete solution you need to cleanse and get yourself back on track. 
"the benefits of colon hydrotherapy extend all the way from psychiatric improvement to constipation elimination"
-Dr. Michael Gerber, MD
Colon Hydrotherapy is one of the safest and most effective methods of helping you go to the washroom.
Whether you are experiencing an emergency situation, such as a blockage, or simply feeling the uncomfortable  symptoms of incomplete elimination, colon hydrotherapy can be the support or complete solution you need to cleanse and get yourself back on track. 
Over time (thousands and thousands of years), humans have used colon hydrotherapy ('colonics') for many different reasons:  correcting digestive imbalances, constipation, gas and bloating, during detox and cleanse programs, preventative health, anti-aging and natural beauty, energy, skin health, candida cleansing, parasite cleansing, weight loss support, drug and alcohol detoxification, plant medicine preparation and aftercare, psycho-emotional healing, surgical preparation and aftercare, supporting healthy lifestyle changes and more.
Here @ Flow, we are clinical specialists in Colon Hydrotherapy. Our professional practice features state-of-the art Angel of Water equipment.  
Over the years it has been our honour to witness countless improvements in the clientele we have served. We often hear that this is one of the best things someone has done for themselves in a long time.  As Colonics grows in popularity, it is our objective to continue to offer this valuable therapy in a way that is safe, easy, effective, informative, and actually enjoyable. Feel free to book an appointment using our online booking button (above), or contact us at 416-559-8121.  We're happy to chat and answer any questions you have.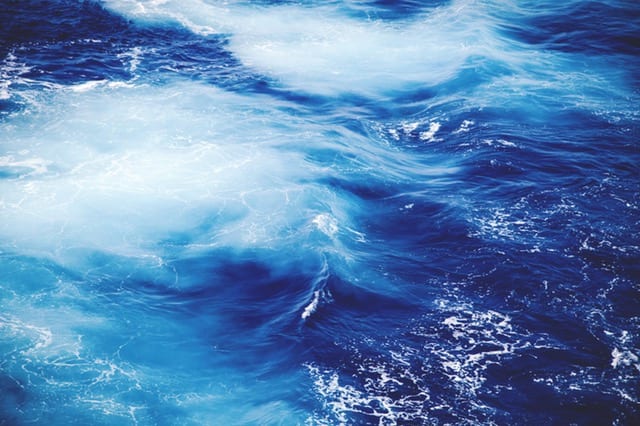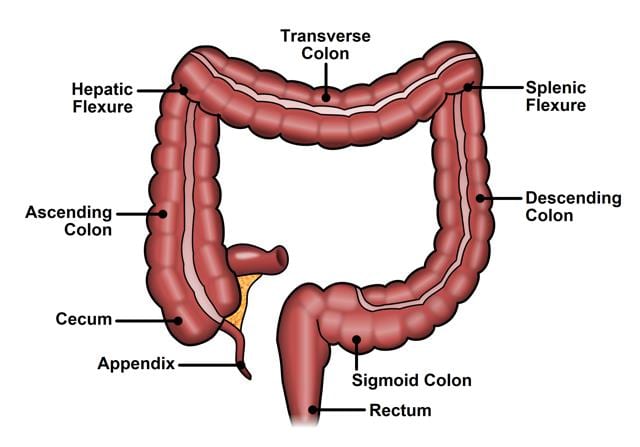 Angel of Water colon hydrotherapy toileting system, facilitated by professional Therapist,  is highly effective, and offers top user-experience
Monica is an angel. It was my first time doing colon cleanse . She made me feel comfortable. She explained everything to me. She told me what to eat and what vitamins to take . I had a amazing experience. I will definitely be going back .

Flow hydrotherapy is amazing!! Monica and staff are very friendly, knowledgeable and easy to talk with they make you feel very comfortable and at ease .Booking is very easy , hours are very accommodating it's a very clean environment and well kept . I would highly recommend flow hydrotherapy to anyone looking for a colonic, please visit this place it's worth it !!Thank you Monica and staff 😀.Satisfied clientTony M .

This is the best hydrotherapy clinic in Toronto. I have experienced different types of colonics, but the Angel of Water equipment is amazing. The clinic is very clean and has a calm atmosphere. Monica and her staff are knowledgeable and passionate for the wellbeing of others. If you haven't try colonic's before, I suggest this clinic, because they will make you very comfortable for your fist visit.Their approach is holistic, mind, body, spirit and soul. Thank you ladies for a safe haven!

Colon hydrotherapy is a unique treatment designed to help with many different health ailments. My experience at Flow was nothing short of amazing, as I knew it would be. I went into my first hydrotherapy session a little nervous, but Monica (the owner) does such a great job at making you feel calm and collective. She definitely puts all worries and fears at ease and explains the process in such great detail. Monica is an expert in the field and I felt I could completely trust her direction. The clinic is also super CLEAN and the atmosphere is very relaxing. After my session, I felt great! I'll definitely keep coming back here for my future sessions. Thanks again Monica and team! 🙂

Very professional and high end equipment. Monica is pro at what she does and excellent at explaining / educating you to the process. Definitely a great way to cleanse / detox gut but health benefits certainly extend to the rest of your body. I come in from Ottawa area. It's that good.

Skystar M.
13:38 27 Aug 20
Knowledgeable, clean and comforting! This is the last thing I thought I would ever do, but Monica explained the process and positives that come with it... I was looking to lose weight, and that's exactly what happened. I recommend this to all, and the machine is virgin friendly!

I really have to say that Monica was so helpful and explained everything so clearly. I feel like a New person With a new purpose.The clinic was very clean with great energy.I highly recommend everyone start.

One word — EXCELLENTMonica was such an amazing nurse. She is opinionated and greatly explanatory, also professional and gave great advice. Highly recommended

mustafa Y.
23:36 28 Jul 20
This is the best hydrotherapy clinic in the ontario, they have the most caring and understanding staff. They genuinely care for you health and well being and talk to you through your health problem or issue assisting you in the hydrotherapy making sure your comfortable and have a great experience. I would recommend flow hydrotherapy to anyone looking to getting this done because they deserve more stars than five they are truly amazing!!MUST VISIT IF YOUR LOOKING FOR HYDROTHERAPY!!!

Flow Hydrotherapy is the only place in all of Toronto and the GTA that I trust with my colonics. Monica and Samaza are my Colon therapists/girls. They are impeccably clean as I have seen what their cleaning procedure is, what products they use and the systems they have in place in their state of the art colonic equipment. They use a very good quality water and also offer infa-red saunas (that pair up well with a colonic). They have amazing customer service and a genuine form of health support to all of their clients. It is an establishment where long term health and community are the focus.

Nicolas M.
18:38 30 Jun 20
Calm, discreet and professional...Flow Hydrotherapy, and owner Monica, have helped me immensely to transform my overall health and well-being.This beautiful, hidden gem in the Bloor West Village, is a destination spot for anyone interested in healing from the inside out. Monica's expertise helped me to become comfortable with the entire process. She completely normalized the experience and helped settle me into a zen space immediately.I loved it here so much that my sister and 17 year old daughters wanted to feel as good as I felt, and are so glad they did.Thank you Monica for such a beautiful service to the community.If you are at all wondering if this is for you, and considering Flow Hydrotherapy as part of your restorative healing, I strongly encourage you to come on down. You will not be disappointed!

The Real Juicy D.
15:48 30 Jun 20

I just wanted to say a huge thank you to Monica and the team at Flow Hydrotheraphy for providing such exemplary service. Samaza and Don your ability to care for clients always amazes me. Monica, your passion and love for what you do makes a huge difference in your client's healing journey. You shine bright.Each time I've interacted, you have made me feel such warmth. Here are the things I value:-A plus client experience-Above excellence knowledge about the gut brain connection to overall health and well being-Diverse in depth knowledge of the phychospiritual aspect of degenerative breakdown and optimal health-Super supportive community of a family oriented clinic-Always willing to go above and beyond-Always kind, professional and warmYou're more than my "go to" for cleansing by body of toxins and optimal health. You're family, you warm my heartspace. Thank you for your exemplary service and leadership in this space. This service is needed in every health care sector. For anyone who is looking for intestinal cleansing, reversing dis-ease, repairing the G.I tract and becoming your best healthy self, I highly recommend this space. Might I add perk benefits of location within the Village Juicery where one can hydrate and be mesmerized by the delicious cold pressed prganic juices and plant based food options while enjoying 10% off as a Flow client. That's a huge plus for me.You all radiate pure bliss, especially with those beautiful serene meditative music while I have my sauna sessions. Thank you Flow for your helping me re-calibrate and re-design my health!🙏❤🙌

Amazing experience!!!!! Monica was awesome! I am very pleased with the outcome of the process and that was just my first time! I am no longer a novice and will definitely be going back! The environment is more than relaxing and really makes for a great experience . You will not be disappointed when you go there !

Mandisa M.
18:00 31 May 20
Warm, knowledgeable & serene, I'm grateful that Monica has been my hydro colonic therapist for over ten years.Monica's choice to switch to the Angel of Water Equipment has enhanced my experience further; the tube is smaller, I feel more in control and (sometimes) I appreciate the privacy.PLUS...the infrared sauna with its ambient lighting and music offers a cozy, private, safe space to detox and relax... and a shower in the same room to complete the experience.Thank you Monica, I really value your services and the beautiful safe space you provide.

Great Services and the management team are very knowledgeable and welcoming. You feel rejuvenated and cleanse when you leave . I appreciate this place, it is a place where I get to unwind and relax. Thank you.

There is a very welcoming and peaceful energy at flow hydrotherapy, it is my favourite place to recalibrate and tend to my health. The staff provide exceptional service and are very knowledgeable; I appreciate how cared for I feel each time I walk in. The facility is spotless too. Thank you, Flow!

Margherita Di B.
20:40 03 Apr 20
Monica and the team are all so wonderful and have helped me out with digestion issues for a few years now. They put a lot of time into helping their customers and even recommending other things outside of their business. Very comfortable space where you can have complete privacy.

Absolutely incredible experience. Monica and her team were wonderful and were even able to schedule me at the very last minute. I am beyond grateful for them and will definitely be back. I've already recommended them to several friends and family members. Thanks again!

Great staff !!! Super clean space but most importantly the energy is amazing , you'll feel relaxed and stress free 😊

First time ever trying this, and it was amazing! Incredible staff and lovely environment. I felt comfortable and well looked after, while also feeling like I had the utmost privacy and respect.

Monica and her staff are more than supportive. Their knowledge and expertise allow a safe and relaxed environment where you easily feel you're being taken care of. Their best interests are your health and well being. I recommend this space for anyone looking to gain a deeper understanding on their own health. Thank you Monica !

I've known Monica and her work ethics since 2016. Her calmness, knowledge, friendliness and love for what she does has kept me going back all these years. I highly recommend Flow Hydrotherapy to everyone. Monica and her staff are the best! Monica, congratulations for creating this health and wellness space that is just wonderful!

I love this place so much! The staff is super friendly and well trained. I was shy to try this at first but now I love going there. I love the owner too! Thank you so much!

Holistic C.
21:08 16 Jan 20
Lovely staff, very caring, relaxed and supportive. Great vibe, always looking forward to seeing them!

This is my favorite place to sauna when I am in the city! I really like that it is private so I can control the temprature and ambiance... I prefer intense heat and this sauna can definately provide that!! Thank you Monica and your staff for providing such a great experience yet again!

Jonathan S.
04:44 14 Jan 20
I had my first hydra colonic experience at the amazing healing Hippocrates institute in WPB Florida 12 years ago and have been hoping to find an amazing place locally.. well i found it !! Perfect serene calm atmosphere with lovely competent professional staff. Perfectly located next to the organic juice bar.This is the best in Toronto. The whole vibe is relaxing and healing.~Candy BarrottiIntuitive Spiritual coachReiki Master & Recording artist

Whispers From S.
00:40 14 Jan 20
Excellent service. One of the best infrared saunas in the city. Would highly recommend.

I did a bunch of infrared sauna sessions here and loved the experience. Monica the owner is the sweetest and it's such a nice perk that the space is located within the Village Juicery and you can hydrate with delicious beverages afterward at 10% off following a Flow treatment! Highly recommend.

If you're looking for a great spot to do a colonic practice, this is THE PLACE! The staff is super awesome, caring and knowledgeable. Samaza is an absolute angel, super attentive and diligent with your needs, always making you feel extremely comfortable. You can listen to your tunes or podcast while experiencing the beneficial experience, a great self care session awaits me every time.

Patrick H.
16:27 11 Jan 20
Flow is the only place I trust to get colonics. I was nervous my first appointment cause, duh - but Samaza was great as putting me at ease with her energy and explanations of how to use the machine at my own pace. The balance between privacy and support was exactly what I needed for such an experience - and now colonics are part of my self care routine and I couldn't be happier with the benefits - both physical and energetic.

kristina B.
18:50 08 Jan 20
Going for the first time to any sort of colon cleanse - this was by far the best experience ever! Monica the staff was extremely supportive and understanding around the entire procedure and gives all the time and space you need to get yourself comfortable for the hydrotherapy session. The process is comforting because you are in complete control of the solution entering your colon and have zero fear as you can eliminate with ease knowing that you are in a comfortable position to do so. I felt great after the procedure and followed all the recommendations to have a pleasant experience! Would definitely do it again and 100% recommend it to any friend or family member.

I had heard about the wellness benefits of Colon Hydrotherapy so decided to try it out on the initial 3 session package at Flow Hydrotherapy on Bloor West, Toronto in the back of the Village Juicery store. Monica assisted me with my first session and I was delighted by her explanations, manner and attentiveness. It's tricky the first time 🙂 The room and bed were both comfortable and relaxing and I brought my own music. Samaza attended my other two times as was equally great. I was really surprised by the success I had, what cleared and the healthier functioning and feeling I have had since. Astonishing. I can't wait to return for an Infrared Sauna. Also, the detox drinks and soup at the Village Juicery were very handy after each treatment to begin my "recovery" period. My favourite is the Ginger Fireball even though I don't think it's a gental detox drink 🙂 I did do detox/intermittent eating around the time of my treatments to maximize outcomes. I'll go back in 6 months or so for my next round. Cheers, cH>

Chris Henry, Life and Rythmic Diet Wellness C.
14:30 28 Dec 19
I have been going to Flow Hydrotherapy for over 4 months. The service has beed excellent! Great team, all very friendly and helpful. They offer an array of services that assist with many different health issues.Treating for Chronic Lyme Disease is not an easy task. The Rife machine service that is offered has been assisting in my healing. Although not complete yet, so far it has helped with alot of the symptoms. These symptoms have been ongoing for over 5 years, it has been a relief to have found it. I recommend Flow Hydrotherapy to everyone!!

Very professional. A fun detox experience if you have had colonic hydrotherapy before.

Monica's kindness and compassion along with all the services offered at her wellness centre have been most supportive to my journey in the recovery of my health.I feel comfortable at her clinic which means the world to me and I appreciate that she shares the space with the Village Juicery.

Thank you Monica and the whole Flow team for making such a comfortable and supportive experience! The infrared sauna was a great way to prep for my first Hydrotherapy treatment, it helped me feel calm and relaxed. The sauna is completely private and has controls inside so it's easy to adjust the temp and music volume. The sauna had me sweating in under 10 minutes! After cooling down in the shower, I was ready for my colonic. Monica warmly talked me through the process, showed me how to use the equipment, and made sure I felt comfortable. I was not expecting the session to be so private, it's important to note that you're in the room solo. During your first appointment, the friendly staff will periodically check in, but you can expect a private and chill experience. The support went beyond the hydrotherapy session, with helpful suggestions from the nutritionist on what to eat following your appointment for the best experience. Samaza let me know how I could expect to be feeling after the cleanse and offered some electrolytes. the clinic is on Bloor street, in behind Village Juicery, which is actually one of the best things thing to have after a cleanse, so it's basically perfect:) Expect a warm and friendly vibe, calming music, a spotless space and a speedy online booking system!

Great service! I went for the infrared sauna and it was explained to me with attention and care. The environment was clean and peaceful.

Really great clinic! Staff are knowledgeable and easy to talk to. Very clean and relaxing environment to be in. I like that the space is shared with village juicery - I always get a juice or salad after a session!

Kathryn E.
02:43 09 Oct 19
Monica and her team are very professional, well informed and caring. Although I went in only expecting a cleanse, I liked the way they provide a holistic approach to wellness that combines hydrotherapy with nutrition advising services. The facility is neat, cozy and welcoming and I was delighted by how close it is to the subway line. On a recent visit, I was happy to see the addition of other services, including an infrared sauna, which works wonders on pain.I have done colon hydrotherapy at other facilities, but but was turned off by its invasiveness and discomfort. Flow Hydrotherapy's Angel of Water equipment is comfortable, and its ease of operation gave me the option for privacy. I got a really thorough cleanse, superior to other equipment I have used.I would highly recommend Flow Hydrotherapy to new users and those who want to regularly cleanse.

Most incredible experience. I know, a colonics-- how can I say that? But truly from start to finish this was one of the best things I have done for myself. You walk in through a juice bar and enter this beautiful and relaxing spa environment. You are greeted with a smile, a kind and reassuring voice and walked carefully through the process. Once you are in the treatment room Monica, the owner, guides you through the process and even sits with you while it is happening (you are covered and I did not feel uncomfortable at all) it is like free therapy as she is so knowledgeable and has a great bed side manner. After, I felt amazing. Lighter, healthier, I left with a smile and great after care plan. What could have been a difficult hour turned out to be the highlight of my day. I had energy during the day and slept so well at night. My extreme back pain has lessened a lot and my bloating and discomfort is gone (ailments I arrived with due to medical issues and medication). I cannot recommend Flow Hydrotherapy enough. I am grateful for having done this for myself, and I am going back 5 more times (I bought a package) but I honestly can say I don't think the results and the experience would be the same elsewhere. The prices are excellent and the outcome is incredible. Please do this for yourself-- you don't know how much you need it; and let Monica guide you through this journey.

Monica And team are alway very loving, caring, place and always clean and has a great environment vibe, As well rife has saved my life ! 100 percent better !

What a deeply beneficial and pleasant experience. Issues that I've been experiencing were brought up and helped to understand in more depth. After the use of equipment and techniques I felt a real change within my body and more relaxed well being. I really appreciate such service and attention. I would happily advice anyone in need to come on in!

Such an incredibly professional, educational and relaxing experience. I would strongly recommend Flow for all your wellness needs.

Excellent and enjoyable sauna. Pain in my neck noticeably improved.

Monica and the entire team at Flow Hydrotherapy are very knowledgeable, professional, caring and patient. I would highly recommend visiting for multiple physical and mental health concerns. I have been a client of Monica's for over 3 years; She has such compassion and care for her clients that is extremely rare now a days. The colonics and sauna have been very helpful to me. Now the Rife machine is transforming my life. If you are considering checking it out, you will be very pleased.

My elderly dad had been suffering from GI problems for months (onset due to stomach cancer surgery). The results were fantastic - all of the symptoms of impacted bowel went away immediately. He had been taking many different medications to try and help but this was ultimately the only thing that worked.Monica was excellent with him in explaining the process and guiding him through.Now we are definitely going to be doing this on a preventative basis instead of waiting for the symptoms to arise.


love this place for infrared sauna sessions! right in the back of village juicery so you can grab a nice juice after you sweat it all out. staff are very lovely as well! defs recommend checking it out!

Want to Make a Booking or Have a Question?
Call us on 416-559-8121 or simply book an appointment today itself.
2228 Bloor St. West, Main Level
Toronto, Ontario | M6S 1N6
in the Bloor-West Village, High Park community
We co-share the main level of 2228 Bloor St. West with Village Juicery juice bar
Juice bar is located in front half of main floor, we are located in back half
Enter via Village Juicery juice bar We are accessible, and welcome all!
Mon-Fri: 6am-10pm / Sat-Sun: 8am-2pm​