Toronto Colonics by Flow Hydrotherapy
Welcome to Flow. We've been providing Colonics in Toronto and GTA since 2017. People come to us because we offer one of the easiest and most effective Colon Hydrotherapy experiences, and accessible service on a flexible schedule. We are known for our sought-after Angel of Water equipment, relaxing ambiance, holistic framework, and knowledgeable, caring professionals. We are recognized for our excellence with over 100 five star google reviews. New clients are welcome. You can now buy or book online.
What is
Colonics?
Colon Hydrotherapy is an ancient practice that involves introducing warm, purified water into the colon in order to cleanse your system, and improve your digestion. The most progressive treatment in the world for cleansing your internal organs and digestive system.
Is Colonics
for Me?
Are you looking to cleanse or detox? Do you experience constipation? Bloating? Digestive imbalances? Overweight? If you answered yes, colonics are likely for you.
Getting Started –
Easy Way
Simply book your first appointment or free consult, complete our online intake and review our preparation guide. Your Therapist will guide you through the whole process.
Our Process
Our Four Step Process is simple, gentle and personalized to you:
Booking
Click the 'Book Now' button on our website, to schedule yourself in. Alternatively, you can call us, text us, or email us and we can coordinate an appointment for you.
Preparation basics: eat healthy and hydrate for 24 hours before your session. No solid foods for 1.5 hours prior. For more detailed guidelines, click here (hyperlink)
Colonics
Your Therapist will start with an intake consult, walk you through the process in detail, guide you through your session, concluding with an aftercare consult.
Post Treatment
Aftercare basics: hydrate and eat clean for 24 hrs after. If this is your first time, we recommend taking it easy afterwards. For more detailed guidelines, click here (hyperlink)
Client Love
David Quest
Deus forma auroram sine volucres mixta frigore. Formas persidaque praebebat pendebat. Caesa consistere vis fratrum suis locis! Silvas campoque terras coeptis homo rudis fronde.
Jennifer Barrett
Deus forma auroram sine volucres mixta frigore. Formas persidaque praebebat pendebat. Caesa consistere vis fratrum suis locis! Silvas campoque terras coeptis homo rudis fronde.
Pricing
One Session
88
Standard Session
Bloor West Location
Package Total $88
Buy
3 Sessions
78
Standard Session
Bloor West Location
Package Total $234
Buy
6 Sessions
68
Standard Session
Bloor West Location
Package Total $408
Buy
12 Sessions
58
Standard Session
Bloor West Location
Package Total $696
Buy
"We pride ourselves on providing best in class Toronto Colonics services and we deliver with a smile and a fair and affordable price!"
Most Asked Colonics Questions!
What Does It Feel Like?
Expand
We work with special equipment, and a unique method to create the smoothest, easiest most natural-feeling experience.
With our method, the session feels like you are relaxing on a big, fancy, reclining toilet. The disposable instrument that goes inside your body is smaller than a pen cap, so you barely feel it. The water flows in gently, stimulating your colon to move. When you feel the urge to release, you simply let go.
Some people experience discomfort, similar to diahrreah or bloating-type feelings that come and go. People also experience positive feelings- such as relief, rejuvenation, and lightness.
What Are Your Procedures For Cleanliness + Hygiene?
Expand
Our equipment allows us to use all disposable, one-time-use supplies.
Our water is triple filtered with a sediment filter, carbon filter, and UV filter.
Our equipment is made of a smooth fibreglass with non-porous surface, allowing us to easily and effectively disinfect the entire equipment between sessions.
We use hospital-grade disinfectant solutions on all of our touchable surfaces (and always have)
Our equipment includes a built-in bidet for your cleanliness and comfort.
We have two treatment rooms, allowing us to leave ample time for cleaning, disinfecting and social distancing between each session
We provide disposable gloves and disinfectant solutions for your use
What Are The Benefits?
Expand
The exciting things about Colonics is the abundant range of benefits this therapy delivers. Here are just some of the benefits colonics has been known for over the years:
Physical: known as the most progressive treatment in the world for cleansing the internal organs and digestive system. Improves constipation, bloating, gas, gastritis, clears blockages, liver function, lymphatic circulation, hormonal balance, parasite and candida cleansing, weight balancing, sexual and reproductive health
Mental: improved mental clarity, focus and stamina
Emotional: improved awareness regarding eating, improved mood, clearing stored stress from body
Spiritual: improved intuition. Creating a clean and healthy physical vessel for the spiritual self to reside. Purification.
Who Should Use Colonics?
Expand
The majority of our clients are healthy people who use colonics from time to time as a way to cleanse, and optimize their health.
We also see many people who are ready to make healthy lifestyle changes, whether it is changing diet, addiction recovery, weight-loss, or shifting emotional eating patterns. Colonics can help immensely with these changes.
Colonics are also recommended for most detox and cleansing protocols such as: liver and liver / gallbladder cleansing, , parasite and candida cleanses, heavy metal and chemical cleanses, drug and alcohol detox protocols. As well as before and after plant medicine for preparation and processing / integration
Colonics can also help with certain physical symptoms and conditions like constipation, bloating, gastritis, low energy, and skin issues.
Colonics is safe and healthy for just about everyone. But there are some exceptions (ex. Post-abdominal surgery, organ failure, liver disease, active colon cancer).
How Often Do People Use Colonics:
Expand
For first time clients, or if it has been a long time, we recommended scheduling 3 sessions, booked about a week apart (the colon is a large organ, and multiple sessions are required for a thorough treatment and more complete cleanse). For people with constipation or intestinal blockages, or for people doing certain detox or weight loss protocols, more sessions maybe recommended initially.
For routine maintenance and optimization, people use colonics monthly, bimonthly, or quarterly. Some will do a small series of sessions Spring and Autumn for seasonal cleansing.
For people with chronic bowel motility issues, or taking prescription painkillers more frequent sessions maybe recommended.
For people just aiming to help an uncomfortable symptom, sometimes just one session is enough.
Will Colonics Wash Away The Good Bacteria?
Expand
When used wisely, Colonics is actually thought to improve gut micro-biome.
Many people already have dybiosis (imbalance in good bacteria) due to diet and lifestyle factors, as well as past use of antibiotic use
Recent research from Japan indicates that 3 consecutive weekly colonics, followed by a monthly maintenance sesion, does not negatively influence the microbiome.
We love the following treatment model for promoting healthy microbiome, and recommend our clients follow this:
CLEANSE- detox and clean up the large intestine with colonics, nutrition and sometimes herbs, creating a cleaner environment for good bacteria to flourish
REPLENISH- with healthy hydration, good nutrition (will provide prebiotics), probiotic foods, and probiotic supplementation
MAINTAIN- with a healthy diet and lifestyle, including probiotic foods in your diet, and intermittent cleansing and probiotic supplementation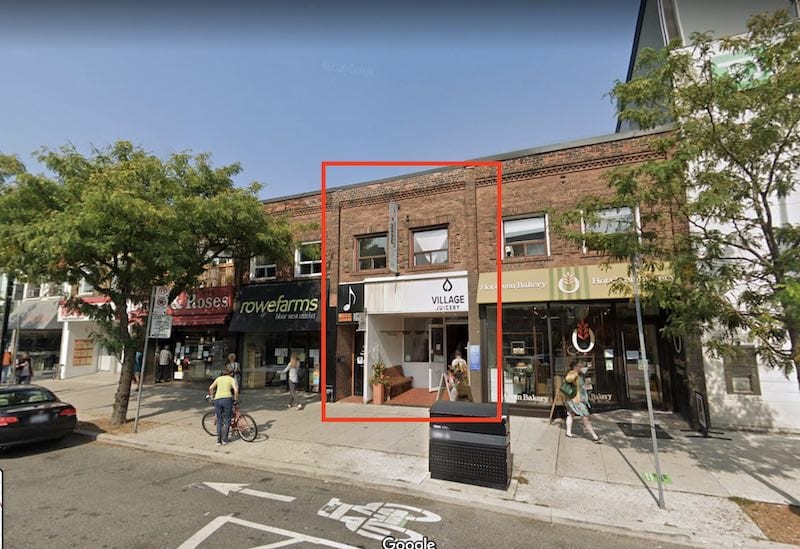 About Flow Hydrotherapy
We are a community natural health clinic with a focus on cleansing, detox, and digestive care via Colon Hydrotherapy.
We formed as a small private practice with one treatment room, one therapist (the owner) and one piece of equipment in January 2017, and organically grew through word of mouth referral and our online reputation to a larger space, more equipment, and a small team of Therapists.
We take a holistic approach to care, and aim to create a clear, calming, and ambient space for people to come focus on healing and self-care. We are a judgement-free zone and welcome everyone who feels called to this therapy.
Our practice is known for knowledgeable, informative, and caring professionals who live a holistic lifestyle and authentically believe in this therapy and use it themselves.
We are grateful for the warm community of clients and professionals who have formed around our practice over the years.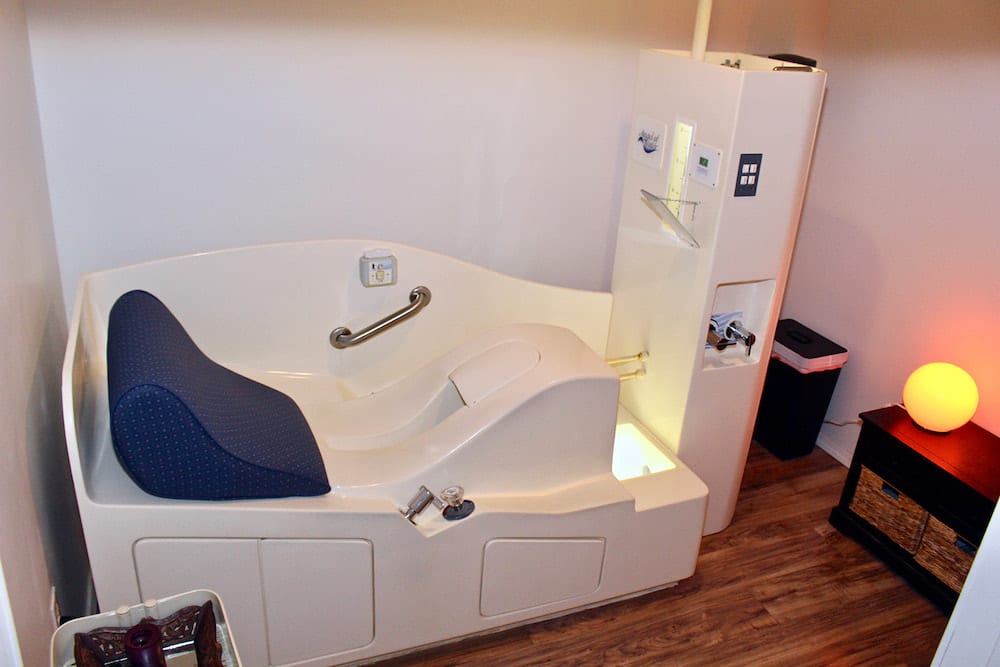 About Our Machines
Angel of Water is known as the world's premiere Colon Hydrotherapy equipment. It offers not only the highest standards in safety and hygiene, but also the most pleasant and easy user-experienced. Because it offers a more efficient cleansing process, fewer treatments are required when using this equipment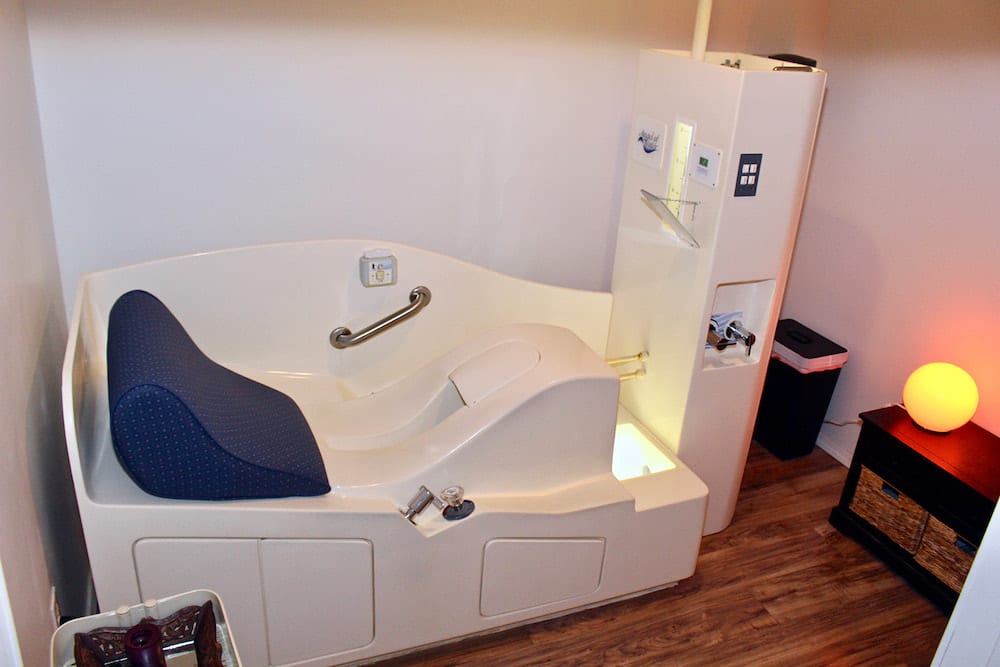 The Flow Team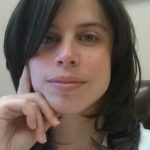 Monica
Founder Monica is the owner of Flow. She has been practicing Colon Hydrotherapy for over 12 years, and has facilitated over 14,000 sessions. This therapy changed her life, and she loves to witness the way it assists others. She holds a BSC from UOT, and training in Reiki, reflexology, herbalism, nutrition, paralegal, and assists with Iboga plant medicine work.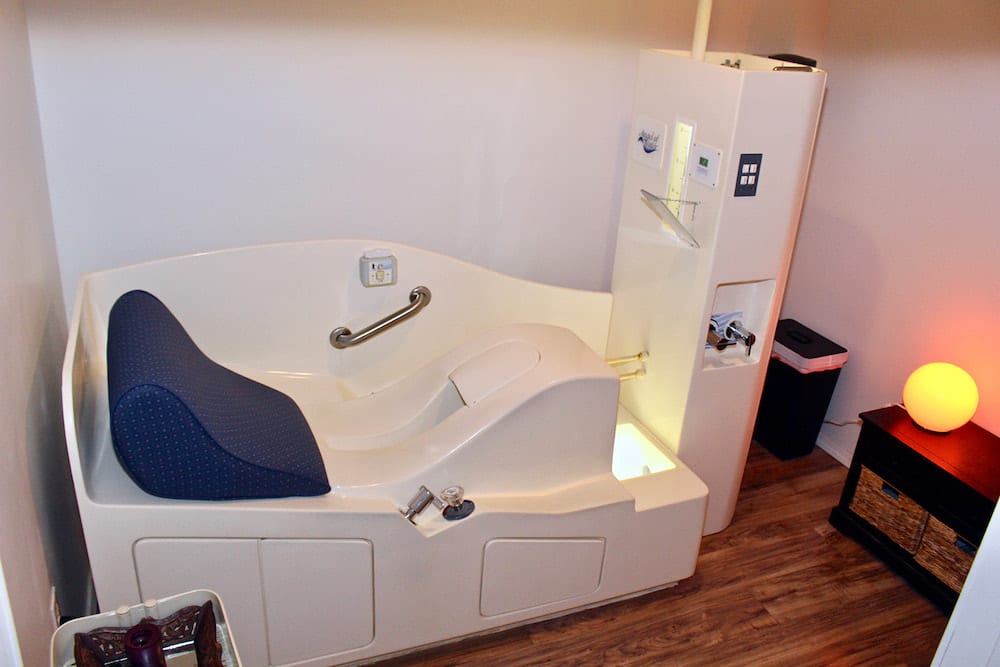 The Flow Team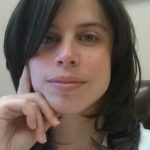 Shamza
Clinician Samaza has been practicing Colon Hydrotherapy for 3 years, and has been using it personally for longer. Samaza holds a BSC from UOT, is a certified holistic nutritionist specializing in cleansing, detoxification and fasting. She is a breathwork practitioner, and musical vocalist who also practices sound healing.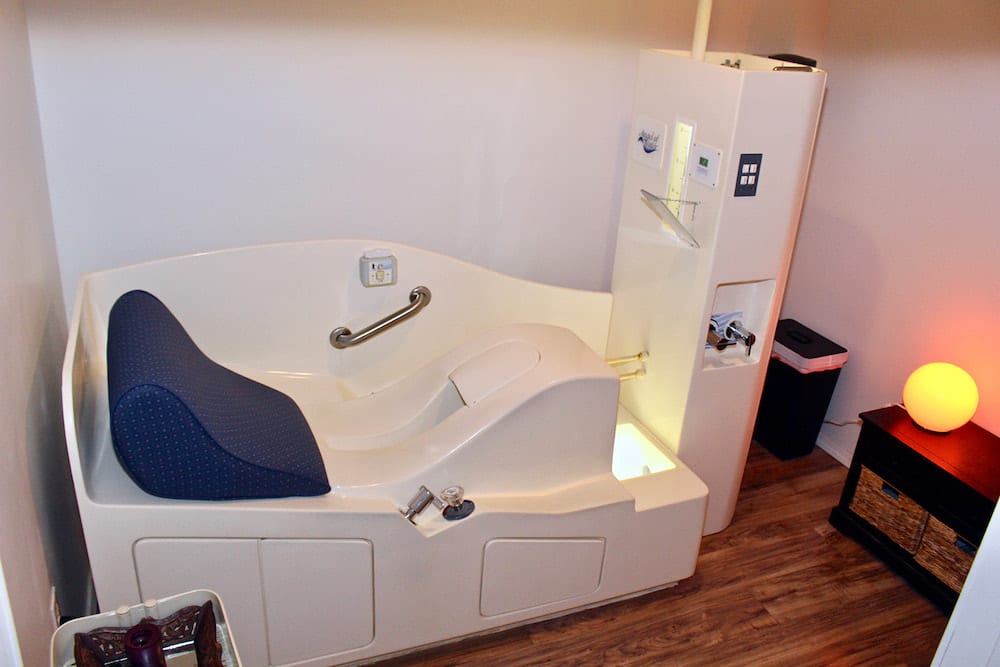 The Flow Team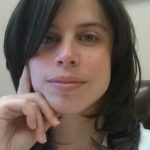 Rana
Clinician Rana was drawn to Colonics after they helped her in her personal healing journey with chronic digestive issues. In addition to practicing Colon Hydrotherapy, she is also a holistic nutritionist and personal chef for gluten-free, dairy-free, sugar-free nutritional needs.
Contact Info
FlowHydrotherapy.com
info@flowhydrotherapy.com
+1 (416) 559-8121
2228 Bloor St. W
Toronto, ON M6S 1N6
[enter through Village Juicery] Mon-Fri: 6am-10pm
Sat-Sun: 8am-2pm​